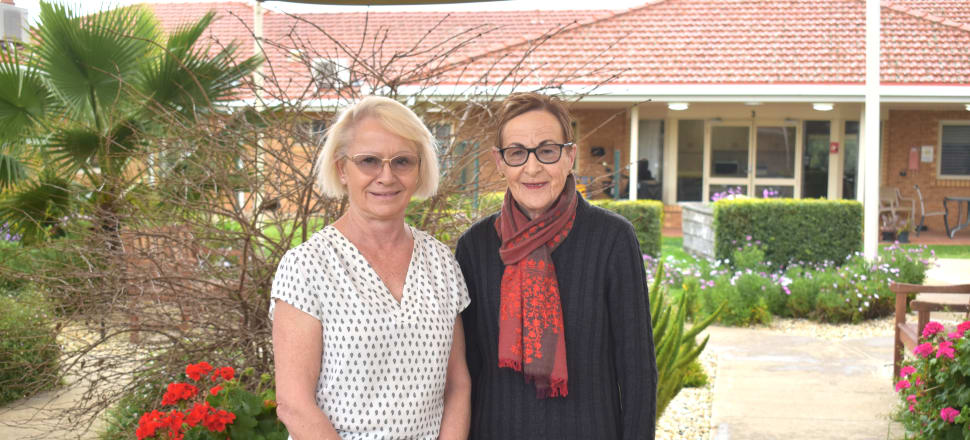 5370537724001
Orana Southern Cross Care has formed an auxiliary following years of not having anyone to guide the future of events and ideas at the nursing home.
There are currently 11 members who have already started planning their first event - a community fete for November 2.
Auxiliary president and volunteer Maureen Strutt said they want to provide an opportunity for residents to participate in new activities and boost their community profile.
"The main reason we formed the group was to provide activities the residents can participate in and enjoy as well as fundraising so we can purchase items that the residents want," Ms Strutt said.
"So our first function will be a fete aimed at families with plenty of live entertainment, your classic fete activities and an exhibition at Orana.
"This will give the community the opportunity to see the facility and meet the residents as well as hopefully get some new people on the committee.
"It will be a fun day that will support the residents."
According to facility manager Sue Bourchier, the event has already piqued the interest of residents.
"Some of our residents are very excited and they have the opportunity to run stalls and even sharing their unique talents such as playing instruments," she said.
"They are also excited because some of our residents were on the original auxiliary when they volunteered her and are seeing it continued now that they live her.
"I think the fete is a great start to the auxiliary and a great opportunity to boost morale and invite the community to see what we are all about."
The auxiliary consists of the following members:
Maureen Strutt (president and treasurer), Virginia Bult (vice-president) Sue Bourchier (secretary and treasurer), Hanna Blake (treasurer), Kerry Menhennitt (treasurer), Rita Wilson (resident), Joan Rowe (resident), Allan Edwards, Marjory Parr, Cleone McAlister, Miriam Middlemiss and Gill Fraser.
For more information about joining the auxiliary, see Sue Bourchier at Orana at 59 Napier St, Deniliquin or phone 5881 2766.