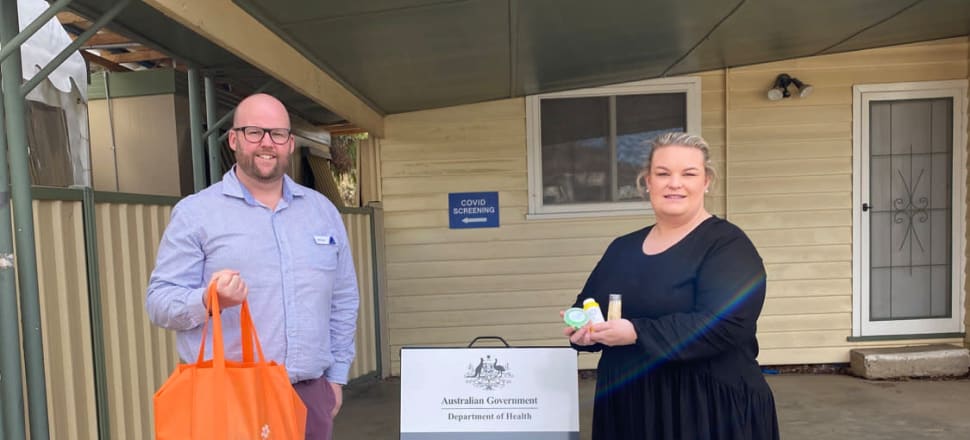 5370537724001
Intereach is helping make the COVID-19 testing process a little easier for local children.
A variety of toys, tools and activities have been donated to the Deniliquin Clinic to help ease the process for children required to sit still while the swab is inserted deep into the nasal cavity and the back of the throat.
Clinic and Intereach staff said the items are also intended to calm their anxieties in the lead up to and after the procedure.
Practice manager Sarah Campbell said it has been ''quite a success''.
''Parents and families have been really grateful for the donation, because it can be a difficult experience for a child,'' she said.
''It has made the whole experience a bit lighter by having a small gift to play with and take home, and walk out with a smile on their face.''
The partnership was forged from a discussion between a clinic nurse and an Intereach staff member getting a COVID-19 test.
Intereach has recently made its second donation of toys to the clinic, with items including putty, bubbles, magnets, pens and pencils.
The COVID-19 Respiratory Clinic was established at the practice in May this year.
If you are feeling unwell, even with mild symptoms such as sore throat, cough, fever, shortness of breath you should get tested.
To book a test at the clinic, phone 0481 531 483 between 9am and 5pm on Mondays to Thursdays, or between 9am and 11.30am on Fridays.